7 tags
Christopher Hargadon (with the help of Mads Mikkelsen aka Dr. Hannibal Lecter up there): Restoring my faith in wide gigantic neckties and the full Windsor knot (also called a double Windsor). Oh, and the checkered suit! A three-piece checkered suit and a paisley-patterned tie, at that. More here. Also, if you want to stare at the paisley pattern, check out the huge image here.
2 tags
6 tags
THWACK! Unplugged Challenge
Live through the weekend unplugged. Blast through your pile of nearing-sentient dirty laundry. Burn through your sketchpad with lead and ink. Rip out and chew the rest of that book with your mental chomper. Pay off your sleep debt. Soap up and wring out that welcome mat to find a clean version of your dog. Have real people dinner - no, I'm not talking about cannibalism, you sicko. Sweep...
4 tags
4 tags
3 tags
"How folks lay claim to a loved one is they give you a name of their own. They..."
– Rant by Chuck Palahniuk
5 tags
Half-Remembered Epiphanies of You-ness and... →
"We are lonelier at night," he said with his eyes trained at something only he could see.
3 tags
2 tags
I am running on pure force of will - if will were 67% caffeine and 33% sugar. The 400+ ml of coffee is to blame, I'm sure.  On the bright side, I've learned how to successfully make a cup of Starbucks liquid last me hours: get a brewed coffee. Good coffee isn't supposed to be plain bitter but theirs is like a newly-broken-up-with individual scorned on Valentines' Day....
2 tags
Project 813: Slowly But Surely
HA! Since the first post, I've managed to remove everything from the room - it had been used as a storage place so this task was the most daunting one for starters. I've stored/thrown/put the stuff aside and cleaned up the place, including the secret "Harry Potter" room beneath the stairs. The floors have been scrubbed and the furniture inside cleaned. I think I did a...
5 tags
2013 Thoughts: Differences After a Decade
The new year brings with it renewed promises to do better and live fuller. Two days into 2013 and I feel no different than the way I felt the year before. Then again, these things take time. And I have the luxury of time. The past few days, I've been bringing up the job hunt and my father has made no move to hurry me along. In fact, he insists there's no rush. Just as he does with the...
3 tags
Project 813: The Room with the Orange Door
Since my relocation to Home, I've done four things: take extensive naps, eat or "party" hard (which means eating in a company of five or more people), and turn my brain to mush (in areas including but not limited to mathematics, as this sentence proves). I have, however a mini goal I've been meaning to accomplish, well, not so much a mini goal as a large possibly...
4 tags
Heading Home For Good (or For the Meantime)
ZERO. The flight home to Cebu is today. Will discuss later. Wiped out from the awesome despedida night out and the great day.  Truly some of the best people I know.
4 tags
Heading Home For Good (or For the Meantime)
ONE. Today's my last "real" day in Makati/Manda. I say "real" because I'll be going about my day in the office, amongst my office mates.  Manila is made unforgettable not by its sky rise buildings or the fast paced living. It is  made real by its people, who breathe life into every day. So it is with great pleasure that I spend my last day amidst friends, the...
5 tags
Heading Home For Good (or For the Meantime)
TWO. The 18th marked the second day before I leave. Yes, I realize it's past midnight but hey a promise is a promise, even if I never promised myself that I'd see this countdown thing through. It just grew on me, I guess. It's been a long day. If there's one thing I won't miss, it's the extreme cab hunting. My feet hurt like nobody's business. The...
4 tags
Heading Home For Good (or For the Meantime)
THREE. Three more days and I'll be flying back to Cebu and staying put (for the meantime, at least). Although my eyeballs are threatening to roll backwards in search of some comforting darkness, here I am trying to gather my frazzled wits. I've been rather grumpy as of late. It's the lack of sleep, the time spent packing up my life of a year and a half, and the regular denial...
4 tags
Heading Home For Good (or For the Meantime)
FOUR. We've been robbed! I came home to an empty apartment. "Empty", if you don't count the bed in the room and my prepared clothes. There wasn't a robbery exactly. Not at all, in fact. Just me and some over the top initial reaction borne out of forgetfulness and melodrama. All the boxes of our stuff - all, save one - have been shipped to their new homes and my...
5 tags
Heading Home For Good (or For the Meantime)
FIVE. This day marks the fifth day before I fly home, leaving good ol' Manila. I cheat. I have anticipated this entry and this particular day. If all went according to plan, I won't be able to do today's countdown as I will be busy (read: sleeping) over at UP SIBOL's Christmas party with my awesome Bahandi batchmates (more gorgeous people who have continuously teach me to...
5 tags
Heading Home For Good (or For the Meantime)
SIX. Six days, the countdown to Cebu counts down. ________________________________________________ We levelled up! There was a time when the office went out at least once a week to My TeaHouse for lunch and it's been ages since we've been out as a team, the new team. Although we weren't complete, we had dinner out at Recipes where the food was amazing! And so was the company. ...
6 tags
Heading Home For Good (or For the Meantime)
SEVEN. I've got a week left in "Manila" - I use the term loosely here to encapsulate the general Luzon area I'm familiar with, which in turn means Mandaluyong, Makati, and Los Banos, as well as some nook in Sta Cruz, Pasay, Calamba, Eastwood, San Pablo, Tagaytay, Baguio, Ilocos, Quezon, and all the other places I've been to at least once. Strange how I've...
My Truth about Soul Mates →
People talk of soul mates, of the broken halves of themselves. They go looking or waiting, and the reunion is momentous and Kodak-perfect. I was either born whole or in thirds…
5 tags
"FACT: If you removed all veins, arteries, and capillaries from your body and..."
– Credit goes to my office mate, Joyce
2 tags
November 18
Some of my memories are kept in the top right corner drawer where I hide bits and slivers of secret treasures: receipts, a coffee bean, tags, an earring, a bottle cap, some change, scribbled on post its and table napkins; a paper thin sheet of dust naps on almost everything and smudges in the dust mark visits old and recent as is customary with all memories; in the back: ribbons and safety...
6 tags
The Hunger Soup Recipe (or Something)
Yes, it's a horrible name but it's a working title so bear with me. The soup dish is something more along the lines of Mushroom, Olive and Tomato (M.O.T.) Soup with Basil and Stuff. Remember that time I was starving and blogged about it instead of say, rushing to the nearest fastfood place less than a block away to stave off the hunger? You could check it out but it's in no way...
The Overthinking Fish
I keep thinking about the current. Do the fish know they are moving forward? Do they feel the water move with them? Against them? Surely, it must be a constant struggle. But do they know if they're moving forward or back? I keep thinking about how… View Post shared via WordPress.com
4 tags
Laziness/Innovation: The Hunger Game
So you're starving, it's 5:30 pm, you're too lazy to go out and down four flights of stairs, and you have a 10-20% stocked kitchen where you find (among other ingredients) some pasta, leftover canned tomatoes, canned sisig, garlic, onion, some mushrooms (not the magical kind, just so you know), black olives, and some bouillon cubes… What do you do? Well, if it were...
5 tags
Spelling Lesson: An Imaginary Conversation
Person A: How do you spell "lesson"? Double s?
Person B: (sarcastic) Triple it just to be sure.
Me: So... Slesson?
*credits go to Nicole, whether she likes it or not
5 tags
Foster the People: Getting Pumped Up and Kicking...
It is a Saturday and I am up before noon. Déjà vu. I think I said something along these lines before… so that post negates me, saying that this isn't a thing I do, the whole waking up before noon on a weekend thing. Whatever. As I was saying, me up, before noon, Saturday. This gives me about six hours to learn a song of theirs other than Pumped Up Kicks. Because yes, my friends (aka...
6 tags
Waiting for We
I wake before the alarm goes off and in my half-dream, I stretch out on the bed and feel nothing but mattress and blanket and pillows. You are not here. But not to worry, the bathroom's right down the hall and it won't take long for you to come back. I wait for forever. I wait until I wake up and remember you were never here to begin with. We have yet to meet.
3 tags
Vicarious Living: A Story of Pick-Up Lines
Somehow we wound up on the couch – but not before I got sidetracked. My friends and I had left the lady's room and were heading towards the couch in the middle somewhat of the large room. People were streaming, rather squeezing by and I had my eyes on the seats, barely glancing at anyone else who weren't either of my friends. One guy was passing by and leaned a bit closer, saying "Ang sikip,...
2 tags
2 tags
5 tags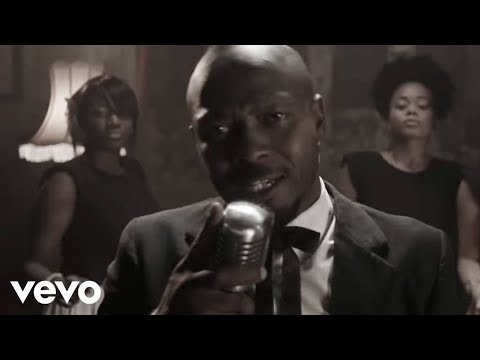 2 tags
2 tags
2 tags
Waiting in line for a cab (we were too lazy to take the train home), my friend and I got to talking about certain things we found off-putting that some guys do, particularly wear. These are just a handful of them, little things that just get to you about some guys because these little things seem like… Signs of Douchebaggery Wearing sun glasses at night or in dimly lit areas (like a...
3 tags
1 tag
Calling All Lost Souls
It's three in the afternoon. Hours ago, in bed, I had mapped out today, and the activities in that plan involved running, grocery-shopping, krav maga (hunting for a nearby place that offered lessons), finishing this one drawing, and writing this one article thing. I have succeeded at (semi-)finishing the drawing. I stumbled upon (via the website, www.stumbleupon.com) this post that outlined...
5 tags
Back to Work
Was able to go to the office today. Flood brought by the monsoon has subsided - although there was heavy raining just a few moments ago. A mild panic washed over me. Fridays can take so looooong to end, and today was no exception. So this is just perfect: when I'm working diligently and suddenly realize it's after 6:00 (from this awesome blog) TOO TRUE. Another link that I found...
3 tags
Mouth: The storm is crazy! The rain's falling at a 90 degree angle! The wind's that strong, man!
Brain: 90... degrees? And the winds are strong? Really?
Mouth: Of course! Wait. 180 would be...a straight horiz... so 90 would b- OH.
Brain: *smirks
Mouth: Shut up, nerd.
3 tags
7 tags
4 tags
I'm not secretly depressed. Just mum about my melancholy.
3 tags
5 tags